Profishent Hunter Shirts Sublimated Long Sleeve
Here at Fishing Tackle Shop, we already stock many different fishing shirts. We were looking for a new shirt to add to our continually expanding range and found the incredible new collection from Profishent Hunter Clothing.
With so much choice in outdoor clothing, there was one thing that stood out - their vast selection of eye-catching, bold designs! If you want a long sleeve shirt that will garner attention, then this is it.
Don't wear the same old thing that everybody else is wearing. The shirts you need are right here. Fishing Tackle Shop stocks the best shirts for hunters and anglers like the deer and boar shirts. Or, if you're not into that scene but want to be different, check out the stylish crocodile shirts.
Features and specifications
Long Sleeve Shirt With Deer, Boar or Crocodile
Amazing design
High Quality knitted polyester material
Fade resistant
Feeling: So
UPF 30+ Rating
Note: Price is for 1 shirt only, Multiple images are to illustrate options only. Choose size when placing your order.
Size Guide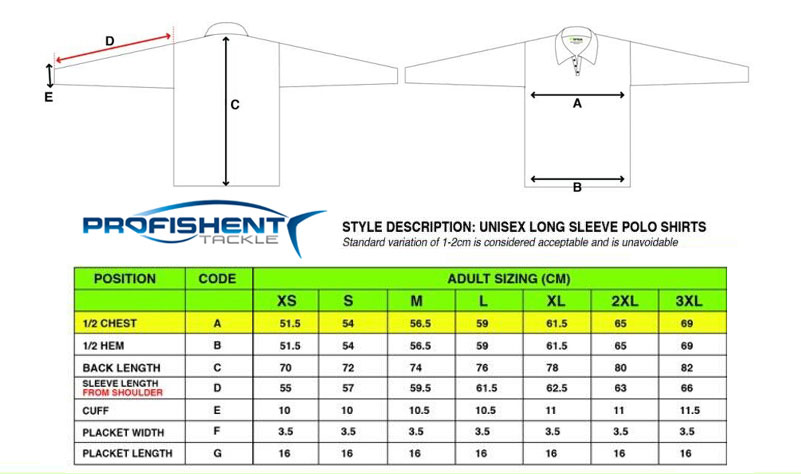 Go outdoors in style. Purchase one of our Profishent Hunter Shirts. We ship Worldwide.