New Chasebaits Lure range including the Smash Squid, Wigglebomb, Bobbin Frog, and more
When I went to the annual Fishing Tackle AFTA trade show this year I popped pass the River 2 Sea Chasebaits stand and had a chat to the Grainer Mayfield responsible for some of the amazing designs in the Chasebait range. Grainger showed me a fascinating range of new lures coming to the market this season however I was mesmerised at one lure in particular. That was the Chasebait Smash Squid.
Chasebaits Smash Squid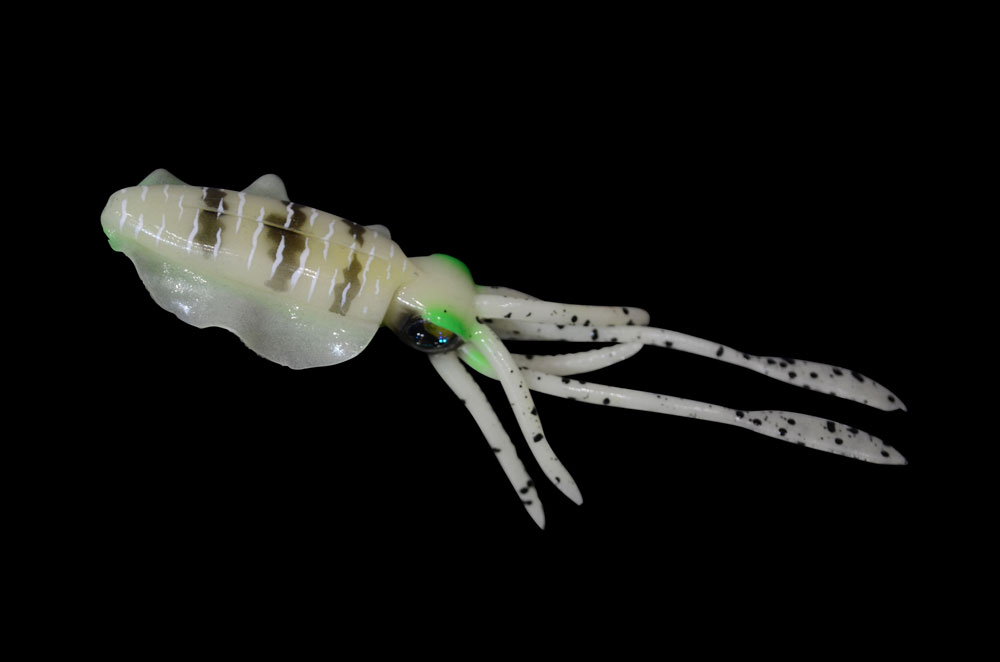 The Smash Squid is set to revolutionize the way we fish with soft plastic lures for the likes of snapper, kingfish, mulloway and anything else in the saltwater that will eat a squid for breakfast!
What sets the Chasebait Smash Squid apart from other soft plastic squid lures I have seen to date is the fact that its wings or flaps move in natural presentation to that of a live squid with a semi fast to fast rip of the lure through the water column. Downright impressive! So impressive that the Smash Squid took out the best in show award for the best new soft lure. (looks like I wasn't the only retailer that voted and thought this lure deserved prime position as best soft lure).
I think this lure is going to be on our best sellers list for the next few years and one other product I also believe will complement the release of the Smash Squid is the new Megastrike Squid Scent Fishing Attractant gel. Which was also released this year (perfect timing it seems). If you are going to purchase a pack or few of the new Chasebaits Smash Squids then you may as well go all out and purchase a tube of Megastrike Squid Scent too. Why not! Both products together are sure to make a deadly combination.
I've put together a little video that I took when at the AFTA trade show of the squid in action. Hope you like it!
Wigglebomb Lure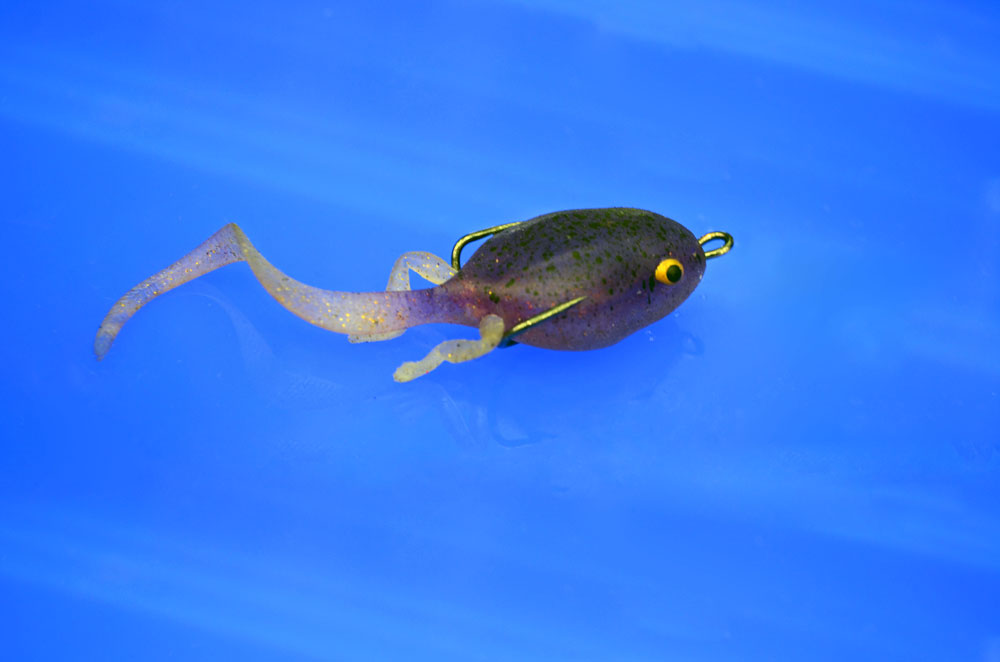 Another lure I really loved and was excited about was the Chasebaits Wiggle bomb lure. This is a tadpole crossing over into frog lure (more of a tadpole) that is a bit different to everything else in the market. There are plenty of frog lures for sale but I was yet to see a tadpole design lure and Grainger Mayfield smashed it with the Wigglebomb. They are a soft plastic lure that is weighted so it sinks and the wriggler tail action on the lure is amazingly realistic. This little freshwater fishing lure is going to be one for all you Australian bass anglers out there but will equally be as good at catching the likes of yellowbelly, redfin, small cod and a range of other freshwater fish that bless our Australian waterways.
Chasebait Bobbin Frog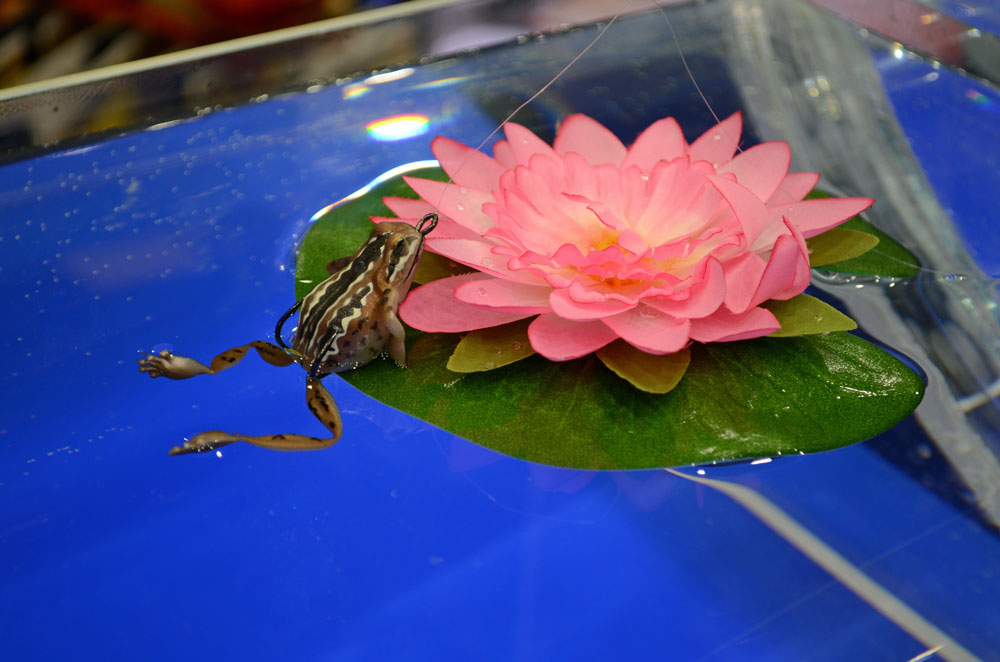 If you are going to bring out a new tadpole lure you may as well bring out a new frog! and that is exactly what Grainger did. A lure that is sure to be favoured among freshwater anglers that target saratoga, barra, bass and more.
Chasebait Mullet and Whiting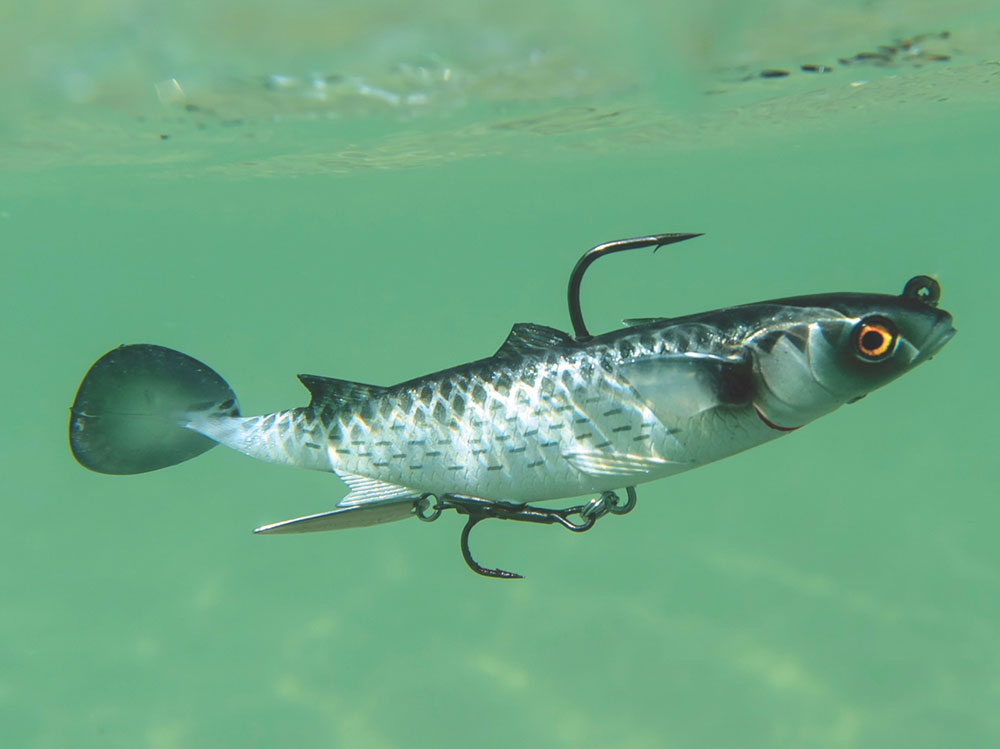 Out to catch a barra, a jewfish, a snapper? Whatever eats a mullet or small whiting will certainly eat these lures. An amazing cloned profile that is sure to be an outstanding performer.