Land and Sea Mariner Aqua Shoe
Land and Sea Mariner is a highly effective and affordable range of yacht and aquatic shoes. In addition to yachting, these shoes are also suited to various boating and water-based activities. They have a number of innovative features to underpin their effectiveness.
The headline features of the Land and Sea Mariner aqua shoes are the drainage slots incorporated in the soles. It is even possible to wear these aqua shoes during swimming activities such as aqua aerobics, for fishing activities and so many other water sport situations and you can still expect them to dry out quickly after being submerged.
Mesh interiors greatly enhance the comfort of these shoes, which include elastic laces to create a secure fit. Putting the mariner aqua shoes on and taking them off becomes an easy task, due to the presence of heel toggles.
During boating and yachting, these shoes carry no threat of marking pristine white surfaces. They have non-marking soles to ensure that no stains will occur. The soles will even provide you with impressive grip while walking over slick surfaces, helping to improve your safety.
Features and Specifications
Perfect for: Fishing, Boating, Yachting, Aqua aerobics, walking around reefs and more.
Available in mens sizes 5-12
Drainage slots present in soles
Elastic shoe laces
Heel toggles for easy fitting
Flexible rubber soles
Mesh interiors
Rugged materials
Shoe Sizing Guide
Our shoes are based on men's AUS Size - Use the following table below to convert (Aus) to the 3 other metrics
| Shoe Size Mens (Aus) | Size 5 | Size 6 | Size 7 | Size 8 | Size 9 | Size 10 | Size 11 | Size 12 |
| --- | --- | --- | --- | --- | --- | --- | --- | --- |
| = Womans | 7 | 8 | 9 | 10 | 11 | 12 | 13 | 14 |
| = US Size | 6 | 7 | 8 | 9 | 10 | 11 | 12 | 13 |
| = EUR Size | 39 | 40 | 41 | 42 | 43 | 44 | 45 | 46 |
Chart is a guide only.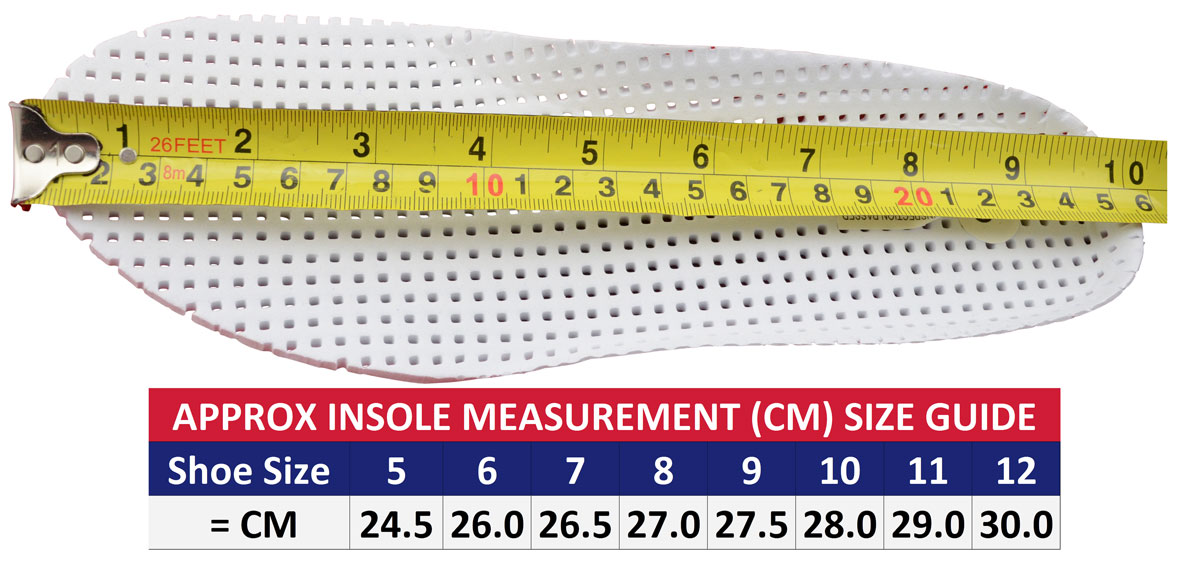 Benefits
These shoes are available to order in sizes from five to 12, and are also suitable to be worn by both men and women.
Slots have been crafted into the soles of the shoes to allow for rapid draining, even after being entirely plunged into water.
The comfortable soles of the shoes are also capable of offering grip for walking over wet surfaces.
Mesh interiors and elastic shoelaces ensure that wearers will be able to find the best fit to accommodate their feet.
The inclusion of toggles on both heels makes it easy to place them on your feet and later remove them.
Land and Sea Mariner aqua shoes are ideal for a range of water-based purposes, including yachting, boating, sailing, fishing and even in the swimming pool. They are highly innovative and available at affordable prices. Get yours today from the Fishing Tackle Shop.