Posted by Fishing Tackle Shop on 6th Apr 2019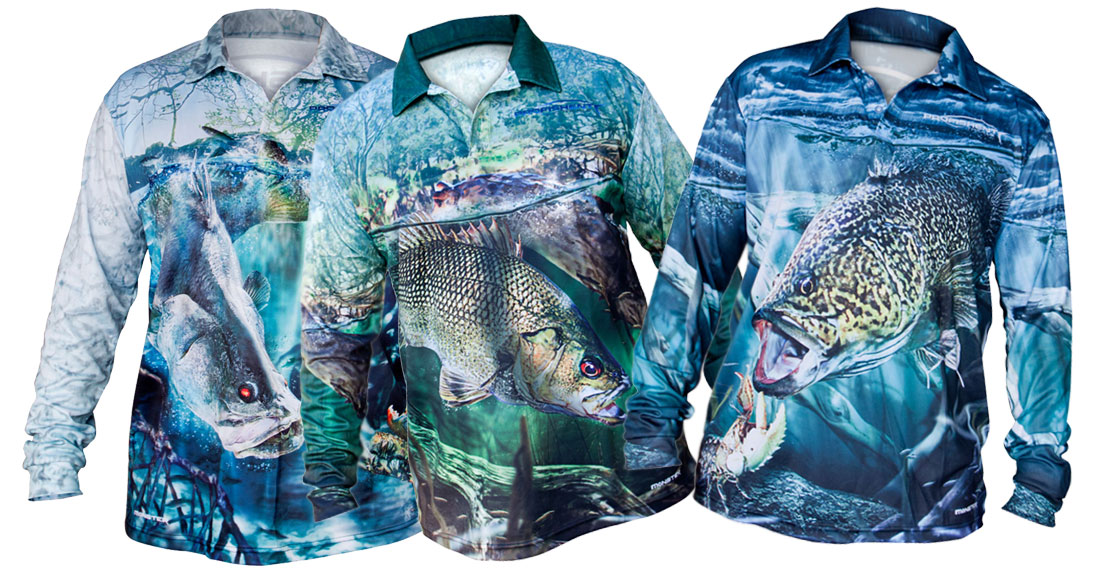 The fishing tackle shop has a vast range of fishing shirts for sale for men, women and the kids. Designed for outdoor action, our fishing shirts are all about sun-smart comfort. While utility and function are critical, we completely understand that style and fashion are very important. Our extensive range of fishing shirts has something for everybody. This body, that body, your body.
While our fishing shirts are incredibly popular, we also have a massive range of fishing and outdoor adventure apparel that is suitable for the whole family. From hats and caps, to rock hoppers boots and beachcombing shoes. We stock thermal pants and beanies for the winter. We sell gloves that are perfect for fishing and camping as well as wet weather gear to keep you dry when things turn monsoonal.
Being passionate anglers and always sun-smart, another thing we stock is a fantastic range of polarised sunglasses for sale. At fishingtackleshop.com.au, you can pretty well dress yourself entirely with our many options for fishing and outdoor apparel for sale. Don't forget we also cater for surfers and kayakers with a fresh range of sun-smart rash vests and wetsuits.
The fishing tackle shop sells leading brands from Australia and around the world. Our fishing shirt brands for sale include Shimano, Berkley, Jarvis Walker, Penn, Profishent Tackle, Samaki and more. We stock fantastic outdoor apparel from Adrenalin, Mirage, Land and Sea, Mako, Spotters and Tonic. For boating, fishing, Kayaking, Trekking, surfing and camping, The Fishing Tackle Shop has your outdoor adventure apparel at a fantastic price.
Long Sleeve Fishing Shirts for Sale
fishingtacklshop.com.au has an extensive range of men's fishing shirts, ladies fishing shirts and fishing shirts for the kids. Try a Shimano Vented long sleeve Shirt. They look great on everybody, protect you from the sun and feel fantastic. There's a version in lilac cut especially for the ladies and sizes to suit the kids. If you're a Penn supporter, the great American Brand has its style of vented shirts that look great and manufactured for hard fishing in the hot Aussie Sun.
For colour and statement, why not kit out the family in one of our many brands of sublimated fishing shirts for sale. The designs range from the outrageous to the more subtle. They're UV rated, long sleeve and ideal for the height of summer and the depths of winter.
Buy Fishing Shirts Online
We offer worldwide delivery on all fishing shirts for sale. To see all our online deals on fishing shirts just hit the show now button.