TEAM-FISHING SCAM ALERT!
Team-fishing.com Website is not us, and is indeed a scam website!
What we know
team-fishing uses a fake address (similar to our address) however the address they use does not exist
team-fishing uses a phone number that if you call it goes through to a PIZZA SHOP (the pizza shop is a genuine business, the team-fishing scammer only used their phone number as published on the website example)
team-fishing has stolen our trade mark "Ocean Storm"
IN NO WAY SHAPE OR FORM IS FISHING AQUA PET PTY LTD, OCEAN STORM FISHING TACKLE OR FISHINGTACKLESHOP.COM.AU AFFILIATED WITH TEAM-FISHING
DO NOT BE SCAMMED! our official website is this site you are on. fishingtackleshop.com.au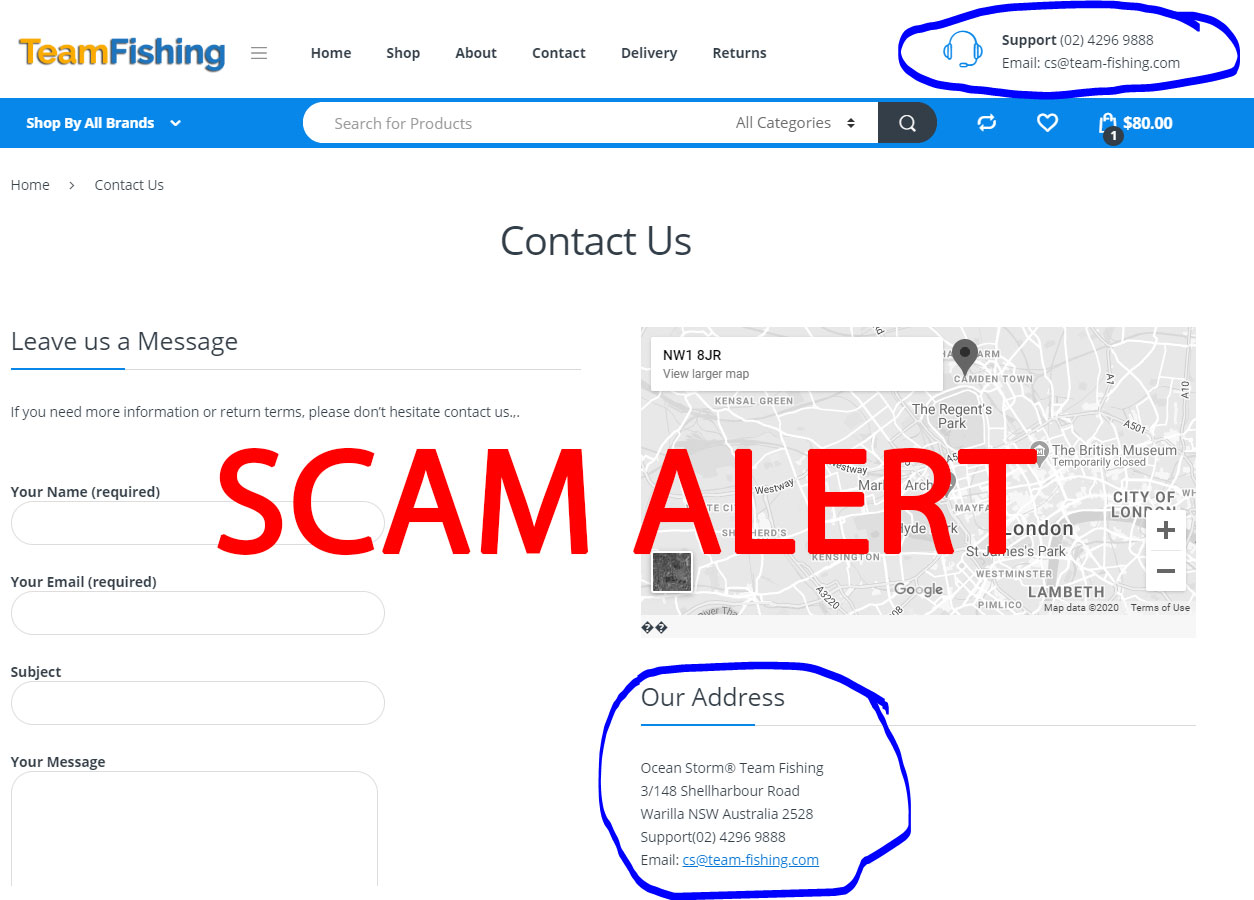 ---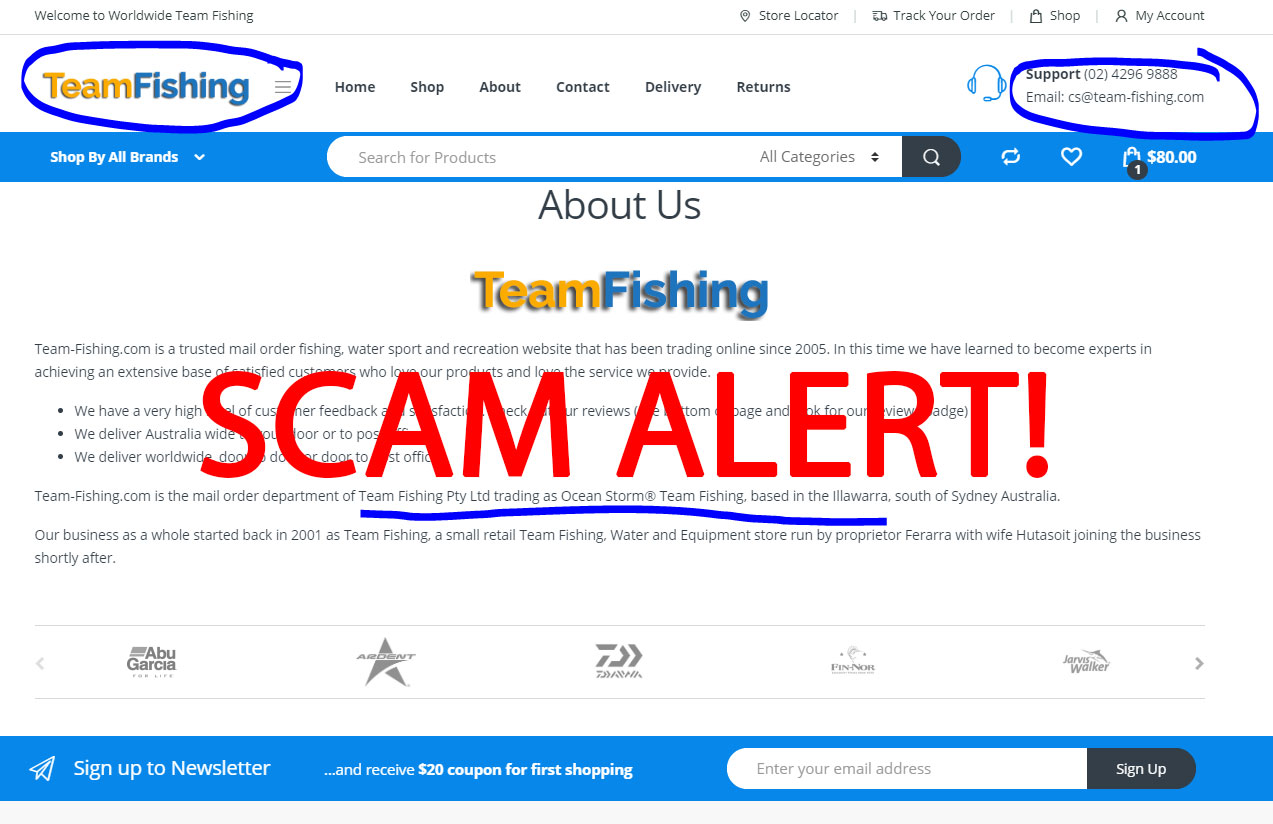 ---
---
So How Do You Know We (fishingtackleshop.com.au) Are The Real Deal?
Simple
Give us a call and talk to a real human that works in fishing business (during our normal business hours)
Look us up on yellowpages AU "Ocean Storm Fishing Tackle" you will find all our particulars and website listing
Look us up on whitepages AU
Verify our website with Whois here
Look us up on social media (FB), send us a message, ask us a question only we could verify
Find our registered business details with the government here