Reef Shoes For Sale – Mens, Womens & Kids
The fishing tackle shop stocks a vast range of reef shoes for sale. In recent years they've become a hot seller, and we've been blown away by their popularity.
Our research suggests, however, that there's still a massive bunch of water-loving outdoorsy types which are yet to discover the benefits of a great set of reef walking shoes.
What Are Reef Shoes?
Indeed, there's still plenty of seaside fun-seekers who don't even know what reef shoes are. So, we've whipped up this little blog to spread the word, highlight the benefits, and explain the types and variations for sale.
There's a pair of reef shoes, or aqua shoes, as they often get referred to, that are ideally suited for your outdoor adventures which include walking shallow rocky reefs (perhaps on a cruise stopover), beach or rocks. Some customers love them for aqua aerobics and for in rock pools.
Who Needs a Pair of Reef Shoes?
The short answer is that you do. Reef shoes are for all but the home-body couch dweller. However, given the ease and comfort of reef shoes, even the most inactive person will love the comfort provided by reef shoes.
Effectively, they're for campers, anglers, hikers and trekkers. They're for beachcombers, reef explorers, surfers, kayakers, boaties and sailors. They're great for the back yard pool and light garden work as well as aqua aerobics. They're fantastic for merely walking in the rain.
Wherever you travel in the great outdoors where your feet a likely to encounter water from any source, reef shoes are for you.
Why Do You Need a Pair of Reef Shoes?
The original reef walking shoes were designed for ocean reef hikers and explorers to protect their feet - hence the name. Traipsing through reef and seaside rock pools can be very hazardous for soft wet feet. Sharp rocks, barnacles, corals and other aquatic life can inflict severe injuries to human feet.
Regular shoes and water are a bad combination for your feet, the shoe and your safety. Heavy boots are not only far too heavy, hot and cumbersome; they are also far more detrimental to sensitive marine life.
With all that considered, manufacturers have taken modern synthetic materials and designed a shoe much more suited to the aquatic environment. Reef shoes offer protection, comfort and better safety in and out of the water. The materials used in construction are designed to handle frequent submersion and remain comfortable on the feet while soaking wet. When out of the water, they usually dry very fast, and they maintain their shape and foot support, whether damp or dry.
The sole and grip will depend very much on the style you get and your particular application. Are you a cross country runner? In and out of creeks sand and dirt? Are you a rock angler or do you comb the reefs at low tide? or do you do aqua aerobics?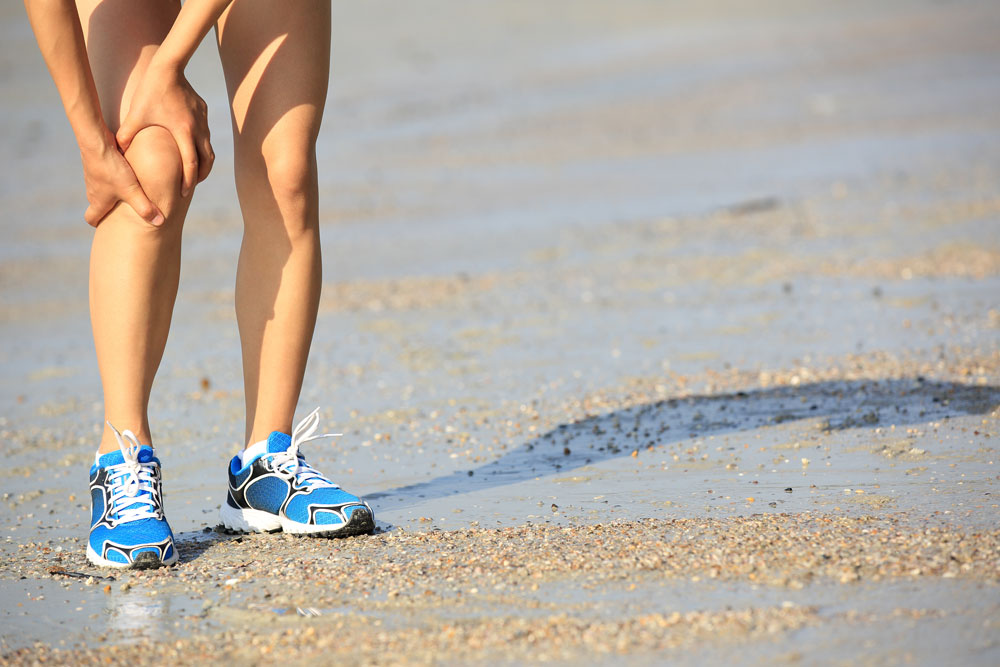 Brands We Sell - Different Styles and Uses in Australia
Our range of reef shoes for sale usually include great brands such as Shimano, Adrenalin, Mirage, land and Sea and several other brands from time to time. While there are several general-purpose designs, we also stock a range of application-specific reef shoes.
It's important to note there are styles and designs to suit most tastes and most sizes. Let's take a look at the different styles.
Beach and Land
These reef shoes are primarily all terrain. The design is usually identical to fashion runners or sneakers. They're just as at home traipsing through ocean reef and jungle rivers as they are at your trendy local café.
These shoes are designed to maintain their shape and foot support, whether dry or soaking wet. Construction materials ensure that they are quick drying and expel water when wet or submerged, keep their lightweight feel.
These reef shoes are brilliant for a range of activities in and out of the water, be it pulling a kayak through a mountain stream, jogging through the river lands, or sailing the Whitsundays. They're ideal for camping, especially near the water. Campers will appreciate them, even more, when the rain joins your camping party.
When you follow our link at the end of this article, take a look at the Land and sea mariner or air pump beach shoes.
Rock Gripping Shoes and Boots
These are a must-have for anybody exploring the ocean rocks. For rock anglers, these types of reef shoes are essential kit. Available in shoe or boot style, the (usually) neoprene upper has a high grip design that also includes metal studs for a superior grip on slippery rocks.
For those that traverse the ocean rocks, or even river rocks for that matter, rock gripping shoes and boots are comfortable, supportive and deliver exceptional grip, therefore safety.
Follow the link at the end of the article and took for the Adrenalin or mirage rock gripper shoes or boots.
Underwater Shoes
These reef shoes are trendy for aqua aerobics. They're super comfy and have a tread pattern that's ideal for gripping the bottom of slippery pools. They can improve your workout by delivering better purchase on the pool floor.
They're great for those exploring the surf, reef and ocean shallows. They provide a comfortable; lightweight feel yet offers better protection and grip. You can explore the surf, lakes, rivers and streams while protecting your soft wet feet.
This style of reef shoe is also popular with Canoers, kayakers and kayak anglers. The grip, comfort and lightweight feel are ideal for a day out paddling.
At the bottom of this article is a link to our listings for sale, take a look at the land and sea underwater shoes or ladies pink aqua shoes.
Reef Shoe Reviews
One thing we're good at here at fishing tackle shop is keeping our customers happy. To do so, we need to be good at sourcing quality product, and that extends to our aquatic footwear for sale.
Should you head to our link at the end of this article to view our range for sale you will note many of our shoe listings have reef shoe reviews. Don't just take our word for it. Please read our customer reviews. Below are just a couple of the happy customer reviews you'll find on our website.
Judy P, a verified buyer, reviews the land and sea Mariner – "Best shoes ever. I have been looking for tie-ups for aqua classes as I do the lass every day and I have gone through so many cheap shoes and only lasting a month if that but with my new shoes they're awesome".
John T, a verified buyer, reviews our cheaper land and sea underwater Aqua beach shoes – "Received the shoes very promptly and very happy with them. Ideal for getting on and off the boat, and not having to worry about what you tread on!"
Brian I, a verified buyer reviews our Mirage rock gripper shoe - "i am from the UK and we can't get anything as good as the quality of this item. I have used them on the rugged and razor-sharp rocks of north wales UK and have found them perfect for the job mainly because of the feeling you get through them as opposed to having a pair of work boots - they make you much more steady when moving around."
Anna R, a verified buyer reviews our ladies pink aqua shoes – "I use these shoes for water aerobics, and I think that they are excellent. The inner and outer soles are thicker than any other aquatic shoe I have used which makes for excellent cushioning of the foot for pool running or jumping up and down during water aerobics. The stress of these activities on knee joints and the sole of the foot/ankle are also reduced. I was very happy with this product."
Reef Shoes for Sale at the Fishing Tackle Shop
Given the range of styles, we're sure there's a pair of reef shoes to suit you perfectly. One important thing that many people don't realise is that reef shoes are very affordable. Why ruin your $200 cross trainers in the water, when for a fraction of the price you can have a pair of reef shoes dedicated to the wet stuff.
Follow the listing links and read the detailed descriptions. With a couple of mouse clicks, the fishing tackle shop can dispatch the perfect pair of reef shoes to your home or workplace.
Got the size wrong? Not a problem, pack them up in the original packaging and send them back with a short note and copy of your receipt and we'll send you the correct size.
Please take careful note that we provide on most listings sizing guides to assist you to make a more informed purchase. Every foot is different, and we understand that. We're happy to swap the size over if you buy the wrong size and need to exchange up or down a size or two.
If you have any questions, give the fishing tackle shop a call. Our experts can answer any of your questions and advise on suitable reef shoes for your specific requirements.