Built tough for heavy-duty saltwater fishing, the Penn Spinfisher is among if not, the most recognised saltwater fishing reel series in the world today.
At the Fishing Tackle shop It is the Penn Spinfisher reel that equates as one of our best selling saltwater spinning reels of all time. We have sold several thousand units over the years which include the ever-popular models SSM and SSV.
Anglers of all levels are choosing the Penn Spinfisher reel to take, and battle against challenging saltwater fish found off our coastal beaches, rock platforms and offshore reefs.
There are a few size-types for sale, and in each of our listings, we include handy buying guides that detail typical along with recommendations for suitable fishing rods. The SSM range has a sole focus on larger size models while the more modern SSVI range incorporates a mix of sizes from small through to extra large. SSVI Series has models that cover light-medium lake, river and other inshore styles through to the most challenging of fishing techniques for big saltwater fish.
Penn Spinfisher fishing reels now incorporate upgrades and enhancements that make them quite ideal for handling the harsh conditions in saltwater environments. They're a cut above the rest for offering the most reliable, robust fishing reel with infinite anti-reverse features.
Saltwater enhancements coupled with a full metal body ensures that when you are out wrestling with the tough guys from the deep, you are not only assured of comfort but reliability as well.
The metal body of Penn Spinfisher fishing reels delivers durability. Both offshore and inshore saltwater anglers love this durability also the ability to withstand punishment (within reason) and heavy usage. Penn Spinfisher reels make excellent all-round boat rock and beach reels that are almost sure to last a lifetime if properly used and looked after.
Types of Penn Spinfisher Reels For Sale
Here at the fishing tackle shop, we sell all current Spinfisher spinning reel models which include the SSM and SSV. We have sharp prices on both. So, be sure to check out all the features, specifications and benefits of each. SSM is the more affordable option while SSV takes an approach which encompasses modern technology for a price that will cost a little extra but, won't break the bank.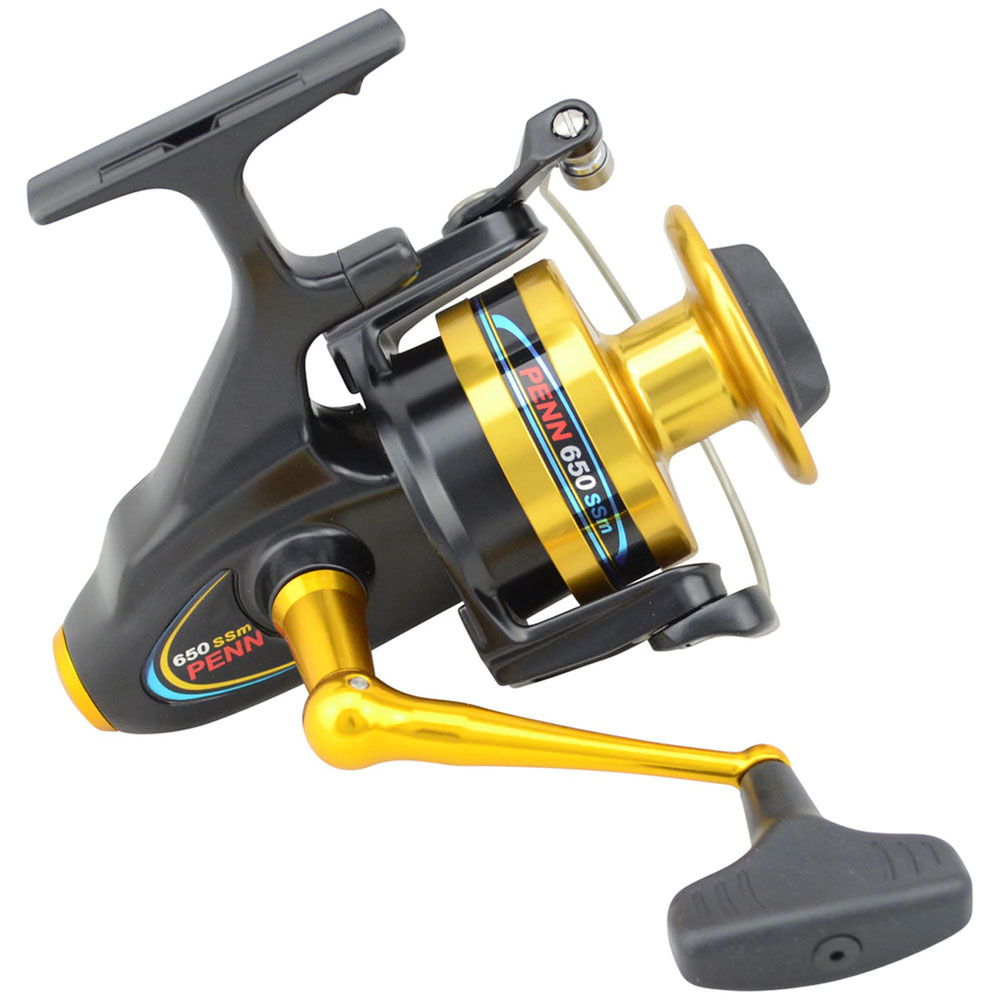 See our Penn Spinfisher SSM Models For Sale